Tyler M. Denker, CPA, CFE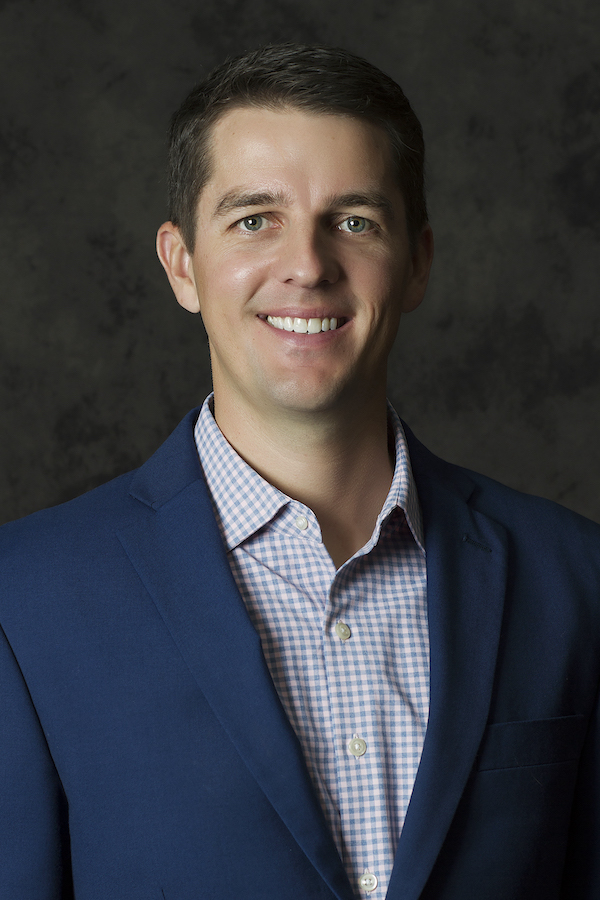 Tyler joined Buckley & Sitzman in 2013, after starting his public accounting career in Omaha, with a Big Four International accounting firm. Tyler, who is a Lincoln native, is happy to once again call Lincoln home where he's started to raise his own family, with his wife Cortney and three amazing children.
When not at the office, you'll likely find Tyler spending time with his family or friends, if not at the golf course. Tyler, who is a graduate of the University of Nebraska-Lincoln, is a dedicated supporter of all Nebraska athletics, and doesn't miss many opportunities to head downtown to support the Huskers, despite their recent struggles. Outside of work, Tyler also enjoys traveling, spending time at the lake and is an avid sports fan, as evidenced by his ownership in the Green Bay Packers.
Since starting at Buckley & Sitzman, Tyler has worked closely with business owners throughout numerous different industries, while also working directly with individuals, related to tax and estate planning, tax preparation and consulting. While starting his career on the audit and assurance side of public accounting, Tyler has continued to utilize that experience and expertise to work with both for- profit and non-profit businesses, providing audit, review and compilation services. No matter the industry or the service being provided, Tyler focuses on the client first to ensure the relationships are built based on trust. The personal relationships that are built along with the services being provided are one of the many things Tyler enjoys most about working with his clients.
Professional Memberships and Credentials
American Institute of Certified Public Accountants (AICPA)
Nebraska Society of Certified Publics Accountants (NESCPA)
Association of Certified Fraud Examiners (ACFE)
Certified Public Accountant
Certified Fraud Examiner
Education
University of Nebraska-Lincoln, BSBA Accounting (minors-Finance & Sociology)
University of Nebraska-Lincoln, Masters Degree in Professional Accountancy
Community
Board Member & Past Treasurer, Lincoln Children's Museum
Co-Chair & Committee Member for United Way's Annual Fundraiser
Working with us also always includes contact with partners as we seek to give you the best outcomes possible.
We work tirelessly to ensure the best outcomes for our clients. Ready to see what the accountants and staff at Buckley & Sitzman, LLP can do for you and your business?